Conferência Debian 2023 (DebConf 23)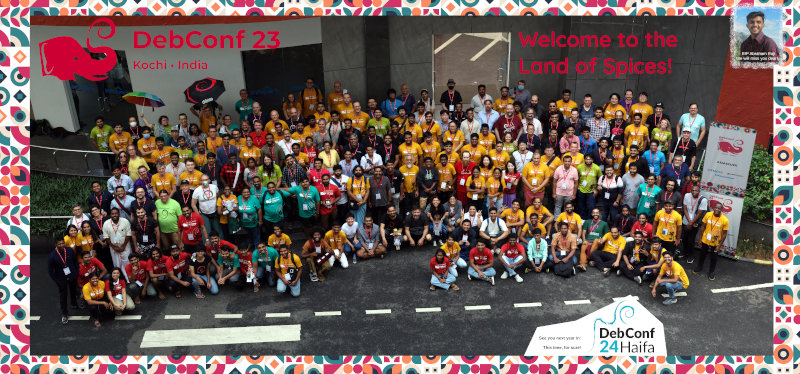 photo by: Aigars Mahinovs
A 24a edicao da Conferencia Debian foi realizada em Kochi, India entre os dias 3 e 17 de Setembro de 2023 e eu tive a oportunidade de participar gracas ao apoio do projeto Debian, Software in the Public Interest (SPI), Debian France, CorTexT Platform e do Laboratoire Interdisciplinaire Sciences Innovations Sociétés (LISIS).
Aqui neste post eu faco um resumo das atividades e palestras que realizei durante a conferencia.
Talk "Debian: Resistance is Futile"
No dia 10 de Setembro (Domingo) as 17:00 na sala Anamudi eu fiz a talk performance Debian: Resistance is Futile com Live Coding utilizando dublang integrando Tidal Cycles, MPV e SM.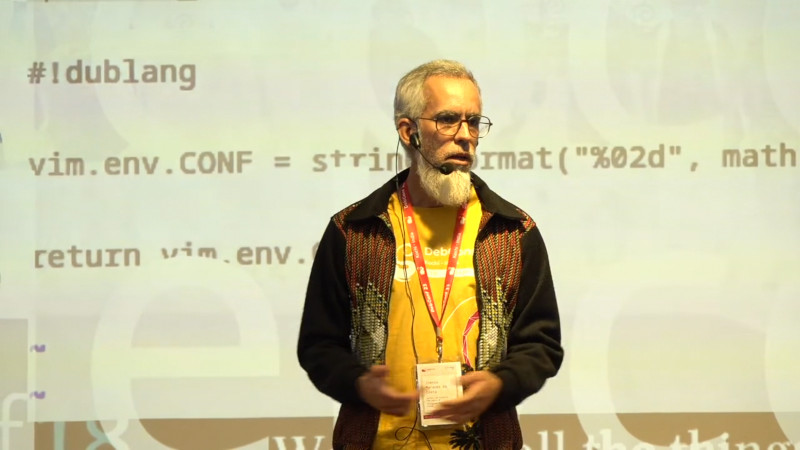 BoF "use Perl; # Annual meeting of the Debian Perl Group"
Em 15 de Setembro (Sexta) 18:00 ajudei a realizar juntamente com o intrigeri o tradicional BoF do time Perl.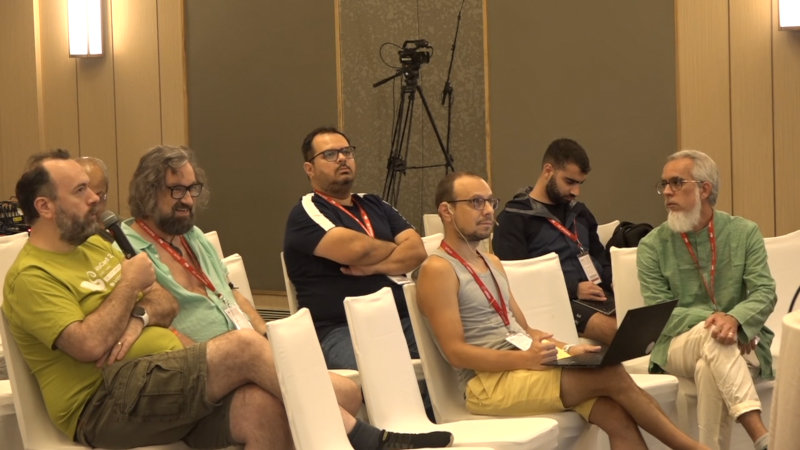 Workshop "Live Coding tools on Debian: How to install and setup"
No dia 16 de Setembro (Sabado) as 15:30 realizei na sala Ponmudi um workshop de live coding com Sonic Pi.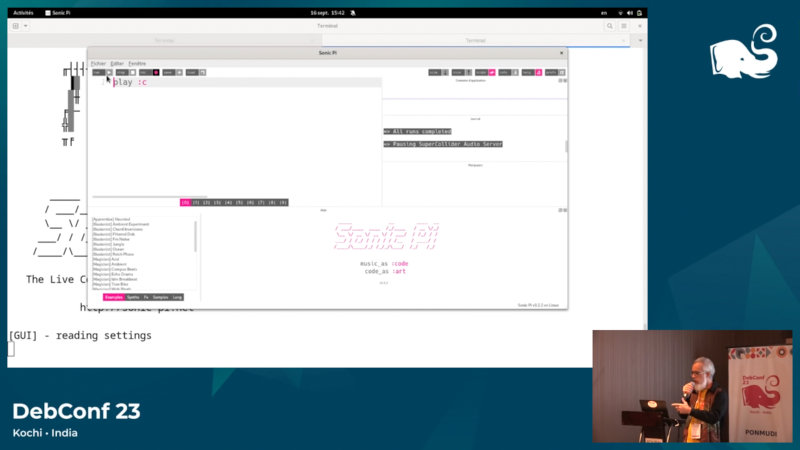 BoF "Live Coding for art, sound and visuals"
Em 17 de Setembro as 10:30 (Domingo) fiz um debate com a comunidade Debian interessada em musica, arte, live coding e outros temas envolvendo arte e debian.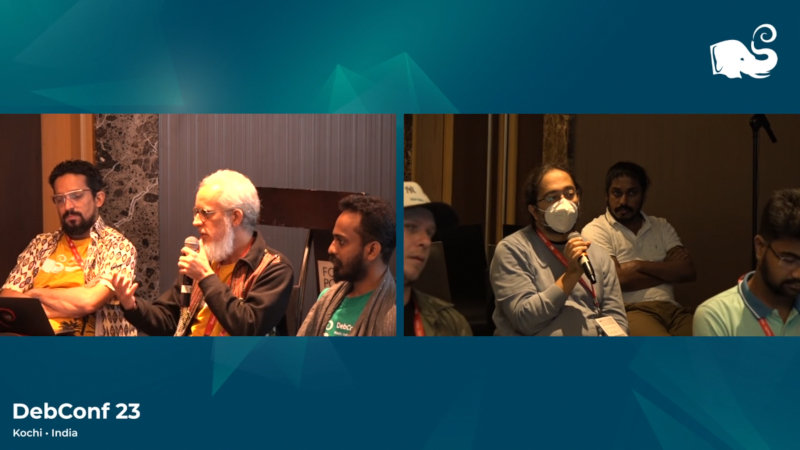 E assim foi minha partipacao este ano de 2023 na DebConf, espero poder estar presente proximo ano na DebConf24, e planejo continuar estimulando o link entre as comunidades de Live Coding e a Comunidade Debian atraves do time Debian Live Coding team criado em 2022 durante DebConf22.